Want to Future-Proof Your Business? Diversify Your Tech Talent Strategy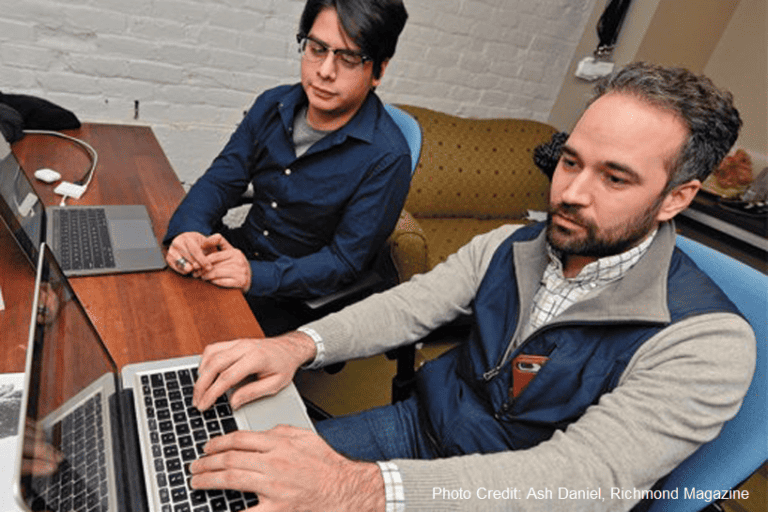 No time like the present to consider steps to building a diverse and sustainable tech talent pipeline in light of the pace of advancement in artificial intelligence (AI) and automation. We need flexibility, innovation, and versatility in our talent strategies. 
Disruption punctuates tech conversations, and we believe the answer is anchored in upskilling and apprenticeship.
The shifting tech landscape offers so much potential for positive changes, and in this post, we'll explore options for responding to how the tech industry is transforming and how MAXX Potential is supporting organizations in embracing the opportunities ahead.
The AI Conundrum: Job Replacement vs. Job Creation
While AI and automation advancements raise job displacement concerns, these technologies also generate new roles with distinct skill sets. 
"Tech didn't replace its human counterparts – it actually led to more people in work, not less." HCAmag.com pointed out in a recent article, "The 'common sense conundrum' for workplace AI: Which roles will fall to robotics?" They shared an example of Amazon's largest warehouse in Delaware, US, where robots outnumbered humans, but they still employed more people at this warehouse than their other warehouses. 
According to HCAmag.com, "AI will always stumble over something, leaving humans to pitch in. And humans will always get stuck on data configuration, which is where AI excels."
Tech leaders face questions from all sides about whether or not to replace humans with robots and new technologies. In some cases, it might make sense, and in others, it might not.
The fact is that AI will transform jobs and their corresponding tasks. That's why it's vital to ground your career development in timeless talents for a shifting tech landscape. 
Building Your Tech Talent Pipeline: Upskilling
Upskilling is the development of the people you already have on your team, and research shows that upskilling improves morale and productivity.
The World Economic Forum forecasts that "half of all employees will require reskilling by 2025."
Forward-looking companies are moving to prioritize upskilling and reskilling of their workforce. The businesses that will ride the wave of tech advances are the ones that focus on lifelong learning.
Meanwhile, employees are also seeking to work for companies that invest in employee careers through development and upskilling, and according to the US Chamber, 94% of employees said they would stay at a company longer when professional development opportunities are available.
Ready to rise to meet the AI and automation changes? Train, reskill, and upskill your tech workforce.
In 2021-2022, alongside one of our customers, we demonstrated the transformative power of upskilling by offering its first-line representatives an opportunity to transition into IT roles. Out of 1,800 employees, 70 showed interest, and 25 were selected for a comprehensive Career Lab workshop. This resulted in 12 interviews and eight potential transitions into IT roles. 
The process revealed a wealth of untapped talent, highlighting the value of upskilling as part of a strategic talent development plan. The workshop saw high engagement and retention. Our client's active involvement was pivotal, indicating that management's commitment to employee career growth is a key success factor in upskilling initiatives.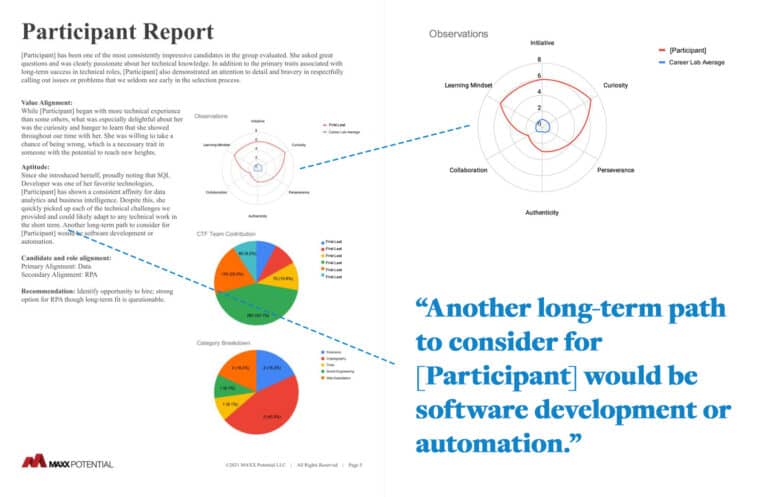 Our custom upskilling solutions range from company-wide training to team-specific workshops.
Apprenticeship: A Call for Flexibility and Agility
Rapid change calls for turning to solutions such as the apprenticeship model with its hallmarks of on-the-job training and hands-on continuous learning. 
Many large businesses are tapping into this approach by developing internal apprenticeship programs; however, this isn't always feasible for small and medium-sized businesses with less capacity to manage their own. 
Apprenticeship USA reports that employment retention for apprentices remains high with 93% of apprentices retaining employment after their apprenticeship. This is good news for companies who desire to develop and retain their tech team.
Partnership with MAXX Potential means an integration of an apprenticeship system into your business ecosystem without bearing the full costs of starting and maintaining the program. Your business benefits from a tech talent pipeline that is tuned to the company, your technology stack, and processes. 
Hiring is easy and turnover is mitigated by a bench of hungry lifelong learners ready to add value. MAXX Apprentices come from a variety of backgrounds, and they learn on the job with the assistance of their mentor.
Apprenticeship requires a high level of adaptability as apprentices jump to learn in-demand skills. At MAXX, apprentices work in Robotic Process Automation, Cybersecurity, Enterprise Application Maintenance, and so much more. 
When something new releases, MAXX Apprentices explore the technology, discover its best use cases, and expand their knowledge base. This is a company-wide value, and our MAXX leadership team and core staff are constantly doing the same, as seen in this interview about the first 48 hours of Open AI's API.
If your business is ready to invest in a flexible and agile apprenticeship program, partner with MAXX. We'll help you navigate these exciting times. Get in touch at maxxpotential.com/contact-us.