Tech Exploration: the Student's Key to Charting a Career Path
How Students Prepare for Their Future Career with Tech Exploration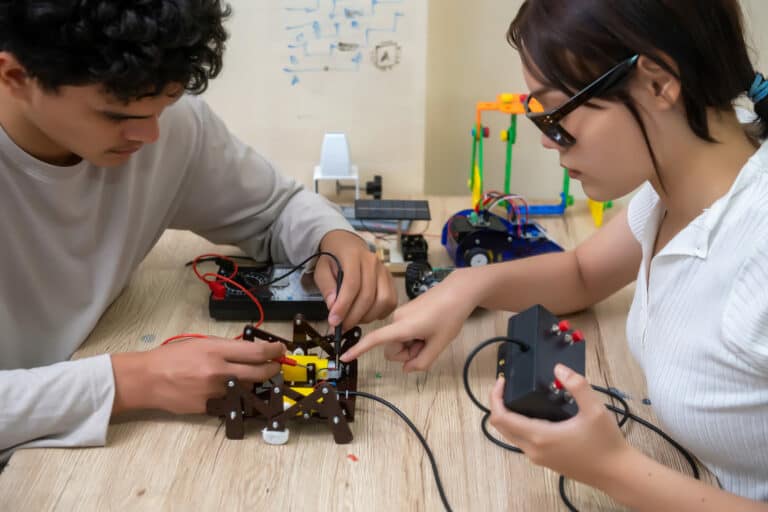 Are you ready to discover how tech exploration can benefit students as they charter a career pathway?
Work-based learning allows students to sharpen essential skills, explore various tech career options, and develop their confidence in tech. From gaining valuable expertise to nurturing imagination, this exploration holds the key to unlocking a world of opportunities.
3 Benefits of Tech Exploration for Students
Embarking on a journey in Information Technology and Career and Technical Education as a student brings forth a plethora of benefits that can shape a future tech career pathway in an extraordinary way. Students who understand their interests and develop essential tech skills early will be ahead of their peers within the tech industry. Hands-on, work-based experiences enhance technical abilities, problem-solving aptitude, and critical thinking prowess, equipping students with the tools to excel in any tech-related role.
Whether interested in software development, data analysis, cybersecurity, or UX design, students can work on projects that focus on each. This exploration opens up different paths and paves the way for students to follow their interests into a fulfilling and dynamic career.
Work-based learning nurtures innovation within the safety of an explorative environment where students can experiment with new ideas and push boundaries.
Developing Essential Tech Skills
From coding and programming languages to data analysis and problem-solving, students who explore areas of technology in middle school or high school create a strong foundation of technical skills for the rapidly changing industry. 
Hands-on experimentation expands student skills, and they develop tech-related skills that will power their future careers. A key mentality for many technologists is their problem-solving capabilities alongside curiosity to discover solutions. Students who tap into their curiosity and perseverance for solving technical problems are sharpening a much-sought-after skill.  
The ever-evolving tech industry needs people who are ready to pivot with the rapid changes and continue to learn. Tech exploration with work-based simulators is a transformative journey that equips students with essential skills, nurtures creativity, and prepares students for a dynamic career pathway in the tech industry.
Exploring Tech Career Options with a Simulated Work Environment
A simulated work environment is a great option in Career and Technical Education for students because it allows students to immerse themselves in different career options and gain valuable insights into each role. This simulator allows students to work on a project in roles like the following:
Information Security Analyst

Network Administrator

System Administrator

Network Incident Response Specialist

Security Incident Response Specialist

Scrum Master

Software Developer

Quality Assurance Specialist

Help Desk Technician

Data Governance Specialist

Business Intel Analyst
The student discovers what each position does in a day-to-day capacity. Students learn about the intricacies of coding, the power of data analysis, the importance of securing digital systems, or the art of creating seamless user experiences. They also step into the real challenges of working on a team, deadlines, and communication differences.
Tech exploration before choosing a tech pathway for continued education can help students better understand their career options. 
Nurturing Creativity and Innovation in Work Simulators
Tech exploration not only helps students develop essential skills and explore career options but also nurtures creativity and innovation. The world of technology is a playground for imagination, pushing the boundaries of what is possible and inspiring new ideas.
During a work simulator, students are encouraged to think outside the box, experiment with new concepts, and challenge conventional thinking. Students interact with projects for clients and face surprise challenges that simulate the tech environment. While they strive to create a great solution for their "client," this is also a safe environment for trial and error.
The work simulator fosters a culture of innovation and collaboration where students share ideas and build upon each other's work. Students develop hard and soft skills that will become applicable to their future careers. 
Tech exploration as a student is not just about developing skills and exploring careers; it's a catalyst for creativity and innovation. It empowers students to think differently, challenge norms, and contribute to the ever-evolving landscape of the tech industry.
How to Develop a Tech Exploration Program for Students
Schools, such as CodeRVA in Richmond, Virginia, understand how crucial it is to offer students the opportunity to dive into tech to determine their future career pathway through work simulation and experiential learning. Incorporating Career and Technical Education into the very core of the school system can transform future generations.
At a baseline level, STEM teachers can challenge students to take advantage of online resources and to build their own applications and programs. One of the best ways to learn about technology is to interact with it online, and the rapidly changing nature of technology means textbooks can't keep up.
Together, we can help students be more ready for their future. MAXX Potential believes in providing work-based learning and mentorship to equip people from all backgrounds for their tech careers.
Is your school district ready to jump into career exploration with a focus on work-based learning to empower students for their tech career paths? Schedule a consultation today at MAXXpotential.com/schedule-a-consultation.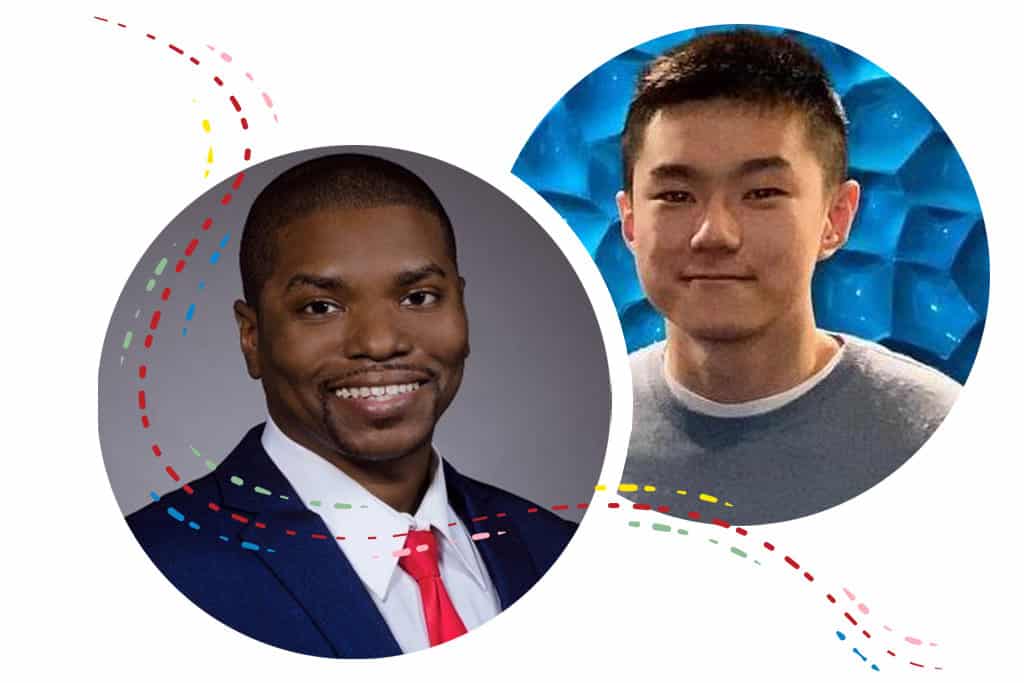 Building AI Tech Skills with Projects