How to Cultivate Company Culture in a Virtual Workplace
Staying People-Focused and Flexible in an AI World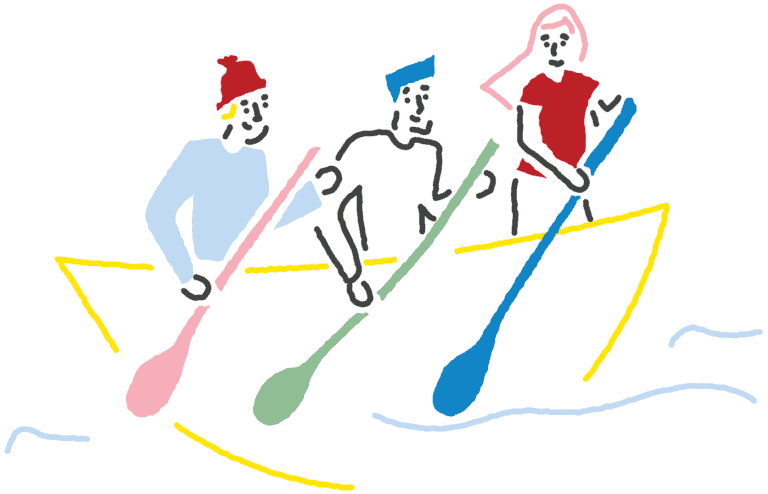 As work from home becomes more common, companies and employees alike wonder how to maintain company culture in a virtual workplace. When everyone was in the office, the glue of workplace culture solidified during watercooler chats, lunchroom overlap, and "do you have a second?" conversation starters.
Employers and employees alike benefit from the virtual workplace, and the list of benefits for the employer who employs virtual workers includes streamlined communication, higher productivity, larger talent pool, lower turnover rates, reduced overhead costs, and improved inclusivity. Yet, some worry about the loss of company culture without in-person interactions.
The future of work is flexible, and personal connection can thrive virtually. Get your work done in a way that's best for your people and your company whether that's in person or virtual. 
The Future of Work is People-Focused
While AI streamlines many aspects of our jobs, it's important to understand the measurements of great work. ChatGPT provides the data in response to targeted prompts, and yet, while it's faster, it does need a person to check its work. 
People with the skills, experience, and judgment to understand how a process works have the ability to troubleshoot. AI can help work get done, and it needs to be managed by people with strong mental models.
With many people working from home, it's important that managers define clear success criteria for projects. This ensures that work is completed whether in the office or at home.
Now is the time to be investing in your team of people. The MAXX Apprenticeship program teaches MAXX Apprentices different processes around technology, Artificial Intelligence, learning, mental models, and decision-making. 
Defining and Communicating Company Core Values
Beyond mission and vision statements, many companies have defined core values to guide company and employee behavior as well as overall alignment. These core values are key to ensuring that your team understands what qualities are applauded. 
For MAXX Potential, these values are Initiative, Curiosity, Collaboration, Authenticity, and Perseverance. We hire people who demonstrate these values. We talk about these values in meetings, training, and interviews. They are part of annual reviews, and they are what Apprentices are measured by for Apprentice of the Month social posts. 
Each person who joins MAXX Potential already embodies our company values. As Kim Mahan, MAXX Founder, likes to say, "For lasting change, you want believers. Start by being the change, while focusing on common ground (like "productivity" rather than "social") and make it safe for people to watch and learn. Attitudes and opinions will then progress and evolve much faster on their own."
Clear company values with associated behaviors builds company culture and Customer trust. If your employees' behavior aligns with company values, then Customers know what to expect for their partnerships with your company.
Virtually Connected Company Culture
Company culture is more than watercooler conversations. A couple of key elements for inspiring strong company culture include a strong onboarding process, clear expectations, and tactile elements, such as company swag.
Engaged remote workers demonstrate a high morale and high productivity. It's even better when virtual employees feel like they have autonomy, flexibility, and agency within their role.
At MAXX Potential, we encourage regular communication and feedback through virtual meetings, specified stand-up meetings, and communication channels. Periodic one-on-one meetings offer a great check-in on projects, morale, and other items.
A great way to boost morale is to highlight outstanding employees, and MAXX Potential does this every month with a nominated Apprentice of the Month who has exhibited the MAXX core values. The announcement is celebrated in our monthly Town Hall gathering, on Slack with emojis, comments, gifs, and a social media post. 
While our offices may be separate, technology connects each of us. 
"When I joined MAXX Potential, I was astounded that my supervisor and the founders of the company encouraged me to set up 30-min chats with my coworkers just to get to know them." Barbara Brutt, Content Marketer, said. "I've been working remotely since 2017, and this was the first company who saw these conversations as an important part of my workday." 
Many tools exist to support the remote workplace and company culture. Some ideas to build company culture include Slack donut, gaming groups, specific channels for different interests, virtual coffee breaks, and online stretches or workouts. 
When employees connect about life interests or in real life, this creates pathways for future collaboration and great teamwork. 
Co-working spaces have existed for years as the entrepreneur's best friend, and in the last few years, these spaces gained momentum and popularity for corporate workers who no longer work at the office.
At Durham's American Underground, a co-working space, a researcher intended to interview entrepreneurs. Instead, he met corporate employee after corporate employee. While he wasn't meeting his research goals, he observed something interesting: remote employees were seeking community.
Co-working spaces have become a haven and a hub for corporate workers and entrepreneurs. Workers choose co-working for a variety of reasons, whether it's to find a quiet space or to be with others.
"We've had a few Apprentices make frequent use of ReCity," John Spauls, MAXX Potential Director of Operations, said. He pointed out that the co-working space provided a quiet, focused working space for Apprentices who's families had grown, houses were under construction, or needed community.
"I enjoy ReCity because of the connections it provides us in the Durham community." Spauls shared. "ReCity is a local shared working space, not part of a larger national chain. As such, they have favorable pricing for non-profits and other socially conscious companies, and so we are able to rub shoulders and network with a lot of community good focused companies and individuals around Durham. It helps us connect more locally."
At MAXX Potential, we offer our local Apprentices the option of working at Gather or ReCity, and we have Apprentices who work in person at Customer offices.
Virtual employees build their own network and community, becoming ambassadors for their company in their coworking spaces.
Are you ready to partner with a company who's figured out the in-person and virtual workplace? MAXX Potential transforms company talent strategies, allowing you to tap into your company's full potential when you're not busy worrying about your next hire. Reach out today at MAXXpotential.com/contact to find out what we can do for you and your team!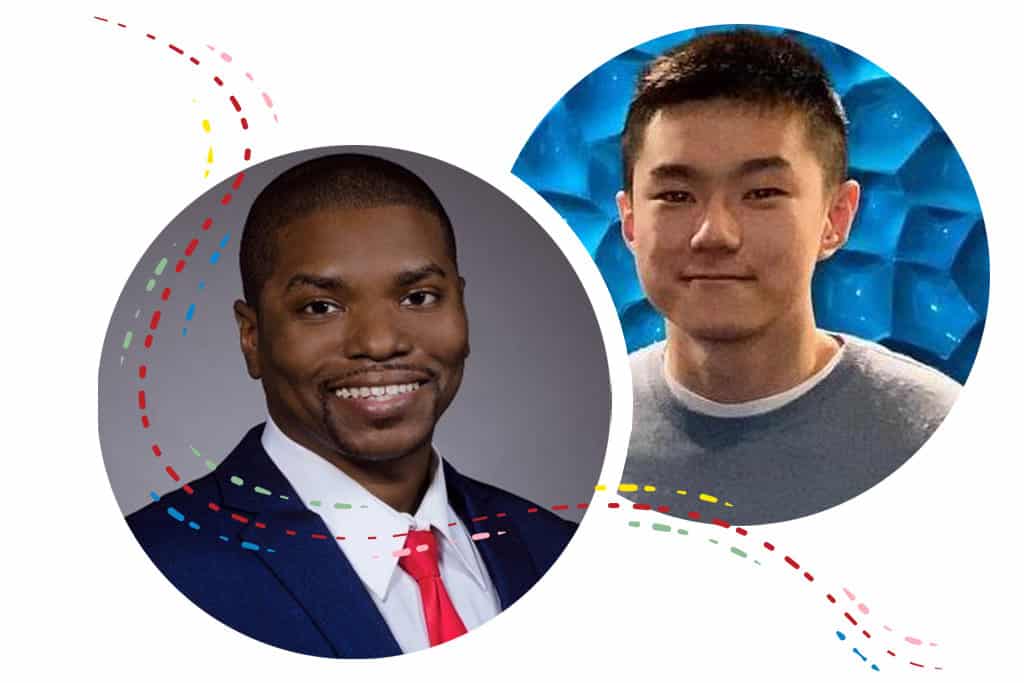 Building AI Tech Skills with Projects