Data Analyst, Hamilton Beach Brands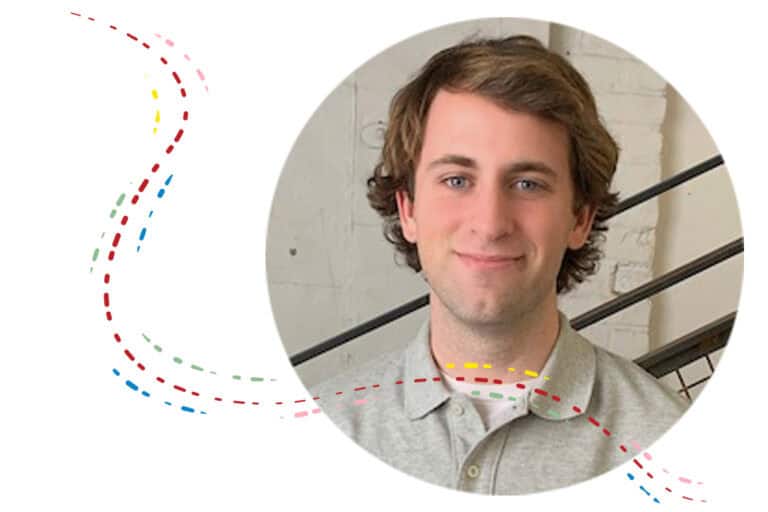 Eddie worked as an Apprentice for over a year and a half, gaining valuable on-the-job tech experience before he exited MAXX Potential to work at Hamilton Beach Brands as a Data Analyst.
What were you doing before MAXX Potential? What drew you to pursue a career in technology?
I was a Florist at Coleman Brothers Flowers before MAXX. 
I've always found myself gravitating towards computers, eager to understand how they functioned and what they could do. This curiosity led me to delve deeper into coding, software development, and machine learning. I believed that my career in technology would allow me to combine my natural curiosity, problem-solving skills, and passion for making a meaningful difference in the world.
Can you talk about what you're currently working on? What are some of your job responsibilities?
I am currently working on projects that use SQL, Python, Machine Learning, and Power BI to clean and present data to help the business make better decisions and improve productivity. 
Below is part of the actual list of responsibilities from the job posting:
Collect and validate data and apply advanced statistical methods to identify trends.  

Contribute to the development of data structures that support the generation of business insights and strategic decision-making. 

Maintain and execute data infrastructure and self-sustained scripts for periodic reporting processes.  

Assist in the periodic validation of extracted and transformed data through self-sustained scripts.  

Support the Supply Chain Ops, Quality Engineering, Sales, among other departments in maintaining automated reports, code libraries and extracts, and develop ad-hoc reports as needed.  

Perform data analysis, visualizations, and utilize appropriate metrics and dashboards to meet business requirements. 
Aid the Analytics Team in creating management dashboards and reports using Power BI and migrate existing Tableau reports to Power BI.
What's the most rewarding thing about your current role?
The work my team does has a substantial impact on the company's decision-making process. Knowing that my work contributes directly to the success and growth of the organization is extremely rewarding.
How do you keep your skills up to date? What's the best way to learn new concepts, technologies, programming languages, etc.?
I keep my skills up to date by taking online courses, and constantly discussing and working on side projects with friends and coworkers.
What's the best piece of advice you can give to someone early in their IT career or looking to get their start?
My advice would be to build a solid technical foundation by getting as much hands-on experience as possible. Start your own project for something you are passionate about and never be afraid to ask questions. Stay Curious.
Interested in becoming or working with a MAXX Apprentice? Attend Career Lab or explore MAXX Business Solutions.