Understanding Large Language Models in Education: A Quick Guide for Teachers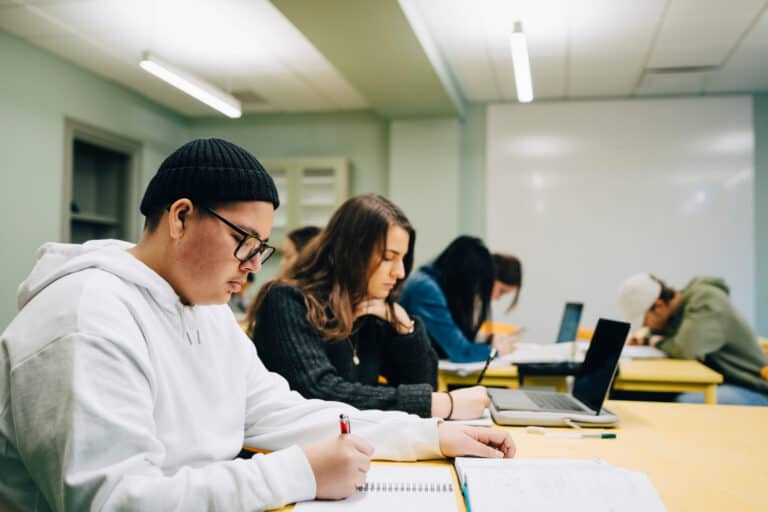 What's the Buzz About LLMs?
Students are increasingly harnessing the power of Large Language Models (LLMs) like ChatGPT for academic tasks such as research and homework. These AI systems are trained on enormous datasets, making them adept at understanding and generating human-like language.
When used correctly, LLMs have the potential of being a warm-up for creativity or an assistant in brainstorming. This technology is known for making things up so it's crucial that educators understand how to implement this technology in the classroom.
"There are not going to be shortcuts to the learning process – there are going to be better ways to learn and worse ways to learn," says Jack Goodman, Studiosity's founder and chair, in ComputerWeekly. "But you won't learn to know what you think if you don't learn to express yourself with language."
In simple terms, these models predict the subsequent word in a text string based on the preceding words. This ability allows them to interact in a human-like way, answering questions, summarizing articles, or even engaging in dialogues. 
"Another important development is the use of pre-training, where a language model is first trained on a large dataset before being fine-tuned on a specific task." ScienceDirect article points out. This pre-training and fine-tuning process greatly enhances the model's performance, making it not only more accurate but also more versatile in handling specialized tasks, from academic research to customer service interactions.
Want to learn more about how this technology works? Dive deeper into the subject with our AI Learning Resources.
The Double-Edged Sword of LLMs
The efficiency of LLMs brings both opportunities and challenges. As these systems become more advanced, they pose difficulties for anti-plagiarism tools to differentiate between student-created and AI-generated content. This increasing proficiency can be both an asset and a potential issue, particularly in academic settings.
Other concerns raised are about students and educators relying too heavily on the model, negatively influencing critical thinking and problem solving skills. LLMs have the ability to transform the education landscape, and educators and students need to know how to use this tool best.
An Action Plan for Educators
To navigate this complex landscape, educators should be well-informed about the capabilities and limitations of LLMs. This knowledge will help in formulating educational policies that promote the ethical and effective use of such tools. For actionable insights and comprehensive guidelines, educators can check out our AI Learning Resources.
LLMs provide a great resource for educators to create personalized learning experiences for their students. For example, the models could be used to analyze a student's writing and provide tailored feedback and suggested resources to assist the student's learning. This frees up an educator to focus on other parts of education.
Educators can effectively prepare for a future where LLMs will play an increasingly significant role in the educational environment.